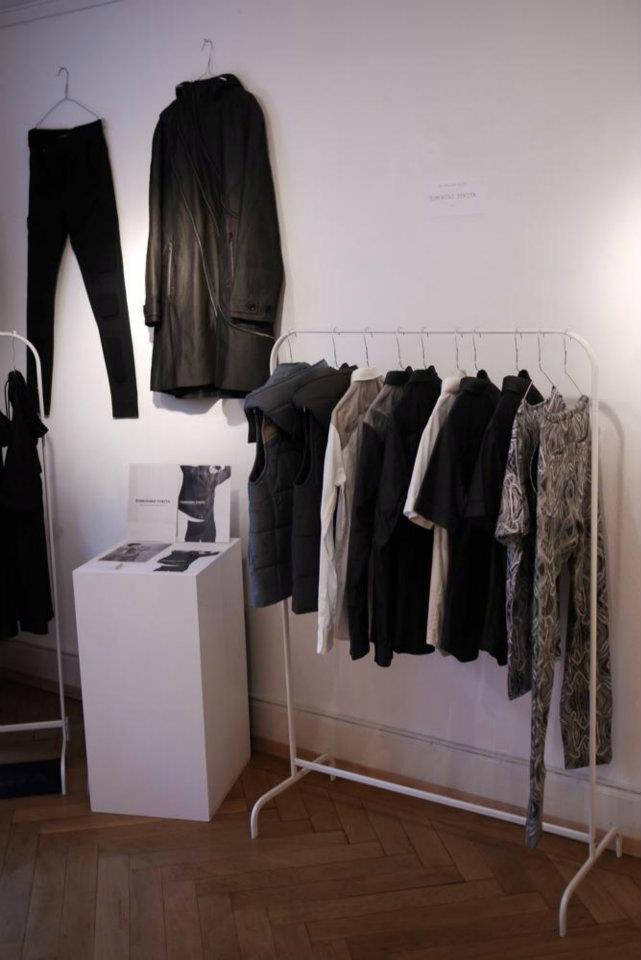 スイスのローザンヌにて、6月14~15日の2日間合同展示会に出展しました。
参加者はスイス、フランス、ノルウェー、リトアニア、アジア人は自分一人の計11ブランド。
決して大きな展示会ではありませんでしたが、各国のジャーナリストと知り合いになれた事、そして世間は狭く、初めて会った外国人も、実は友人の友人など驚く事ばかり。
多くの収穫が有ったプチヨーロッパ出張になりました。
この場をお借りして、主催者のTJ Studio Chiara?,Sihamの二人に感謝です。遠くの国にいる自分を見つけてくれて、誘ってくれた。期間中の温かい待遇。今後とも二人との関係は繋がっていきますので、色々期待です!
-----------------------------------------------------------------------------------------------------------------------------------
I participated the exhibition at Lausanne in Switzerland from 14~15th June.
There are participants from Switzerland, France, Norway, Lithuania, and only me from Japan Asia.
The exhibition was fit space for the 11 designers. I could meet journalists who came from around Europe, and a participant and I have common friend,even we first met at that time, so it was surprising.
I really appreciated for the host of this exhibition Chiara and Siham.
Thank you for pick me up for the participant of the exhibition and worm treatment during the exhibition.
I`m really looking forward to do something with them!!!